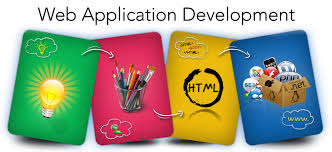 E-Soft Technologies is a boutique web application development agency that focuses on changing the way the customers think about the web.
The web applications of this Sydney-based company are business-driven, consumer-focused, and highly innovative.
Why you should choose E-Soft Technologies?
The web applications of E-Soft Technologies are designed to transform your entire business in an efficient way. We are not merely interested in making your existing system better, but we are also interested in developing software that moves your whole business to the next level. The custom software offered by our agency will offer truly transformative solutions.
Where in the process you are, E-Soft Technologies is the ideal place to start. You can bring this agency your immense ideas, no issue where you are in the innovative process. We will work together to process your idea and generate an end product that offers outstanding results.
Through our web applications, E-Soft Technologies gets you to know well about your company. During the process, we will try and get to identify it in addition to the people who keep it operating daily. We will take the required time to understand your functions, market arrangement, and competition, and we will assist you to decide the most successful solution to your distinctive business challenges.
Once we decide together what you require, we will develop a clickable interactive model of web application to bring the discussion to life. During our initial website design, we guarantee that your web application is instinctive, simple to use, and serves your customers the way you require it to be. Performing this early during the process means that you know accurately the way the web application will work, earlier than we write a line of code.
So, transform your ideas into actuality faster than you thought promising. E-Soft Technologies is an obsessively systematic web application design and strategy agency in Sydney. To know more about our web application design process, visit www.esofttechnologies.com.au.